Spanish lessons are held weekly in a side room connected to our Day Centre.
Our resident tutor conducts lessons for all abilities from beginners, improvers and proficient all lasting for one hour. Small groups allow the tutor to concentrate the tuition to individual's levels in a quiet area.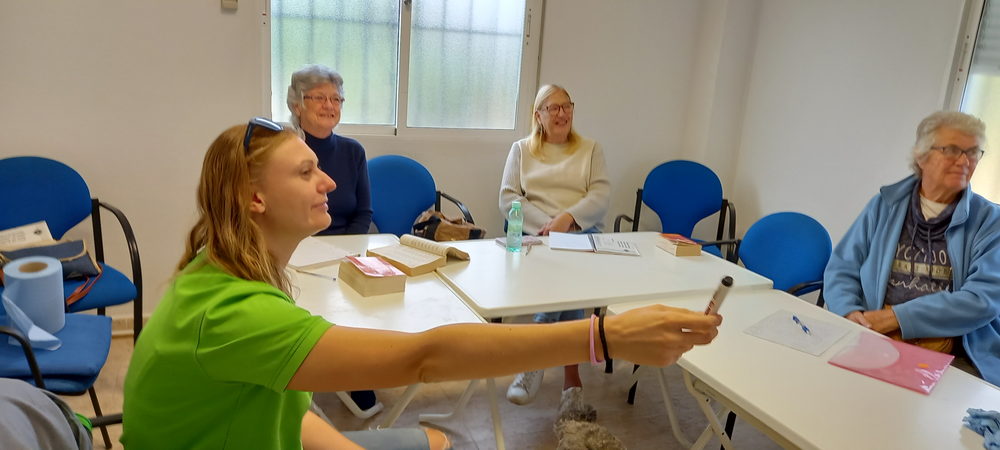 This successful activity allows all expatriates to become more fluent in both spoken and the written word which, in turn, allows them to mix, socialise and understand everything Spanish whilst residing in this beautiful country.
These lessons are for people who have become 'Friends' of Age Concern and are free of charge.